Santa Lucia Frstival 2012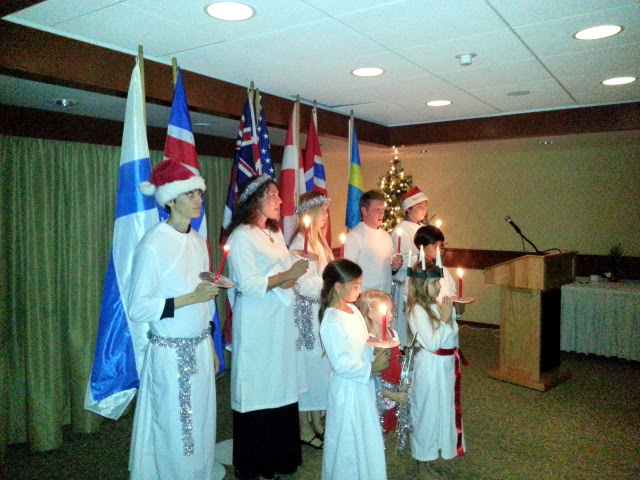 What a nice festive evening we had. I would especialy like to thank our Members who are just amazing.  I'm still looking for nice photos if you have any to share.  Upload them via email.   Again, the Board of Directors to be so organized it only took a meeting of envitation stuffing and the mailout was on it's way.  Thank you for volenteering your time.  Thank you all for coming out and celebrating together. Yulefest 2012 was fun and magical for us all, I mean it get better and better.  I asked a few board members how it went and feet we did a great job, now it would not be Christmas without it. I hope you thank the Yulefest Committee on a fantastic job!  

I have some photos from my phone. However, if you have additional photos and you would like to share them with the club you can send them to the club email address (service@scandinavianclubofhawaii.org).